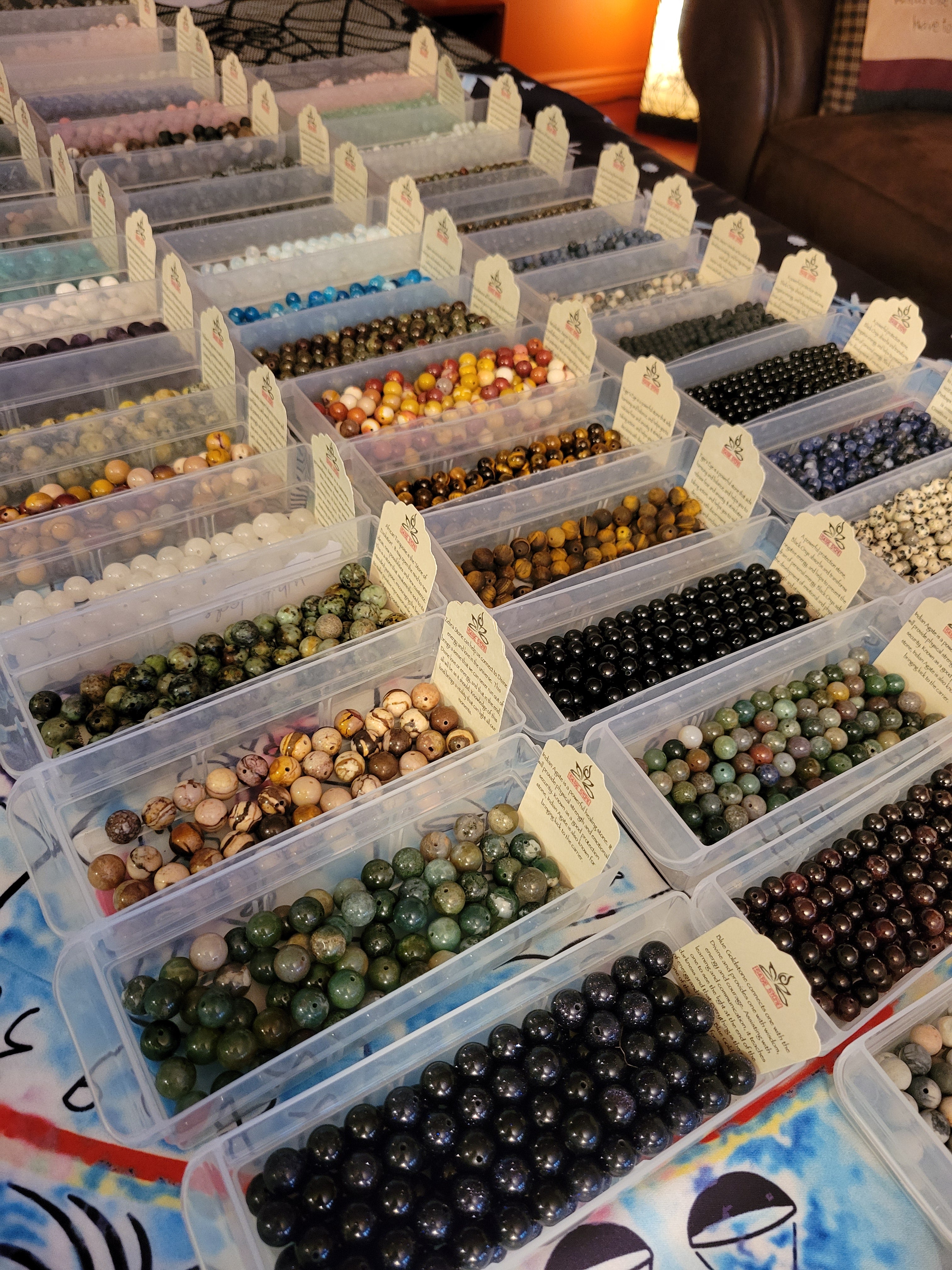 Host A Workshop
Do you have a group of people you would like to share a few hours with playing & learning about crystals with?
Sage Stone Malas
Host your own workshop
Do you have a group that you would like to host a workshop for??
We offer work shops for 108 bead Malas, 108 bead wrist Malas, Crystal Gridding as well as bracelet stacks. These work shops range in prices from $75 - $128 per person and range from 2 - 4 hours in length.
All workshops start with an introduction to what we are creating then we do a guided meditation and then we begin to create. Kyla brings all materials needed and many crystals for everyone to choose from.
We do offer incentives depending on the class size for the host.
Please include the following information in your message for booking and Kyla will get back to you within 24hrs.

Name // Phone Number // Email
Type of workshop // Location // 2-3 Dates that you would like